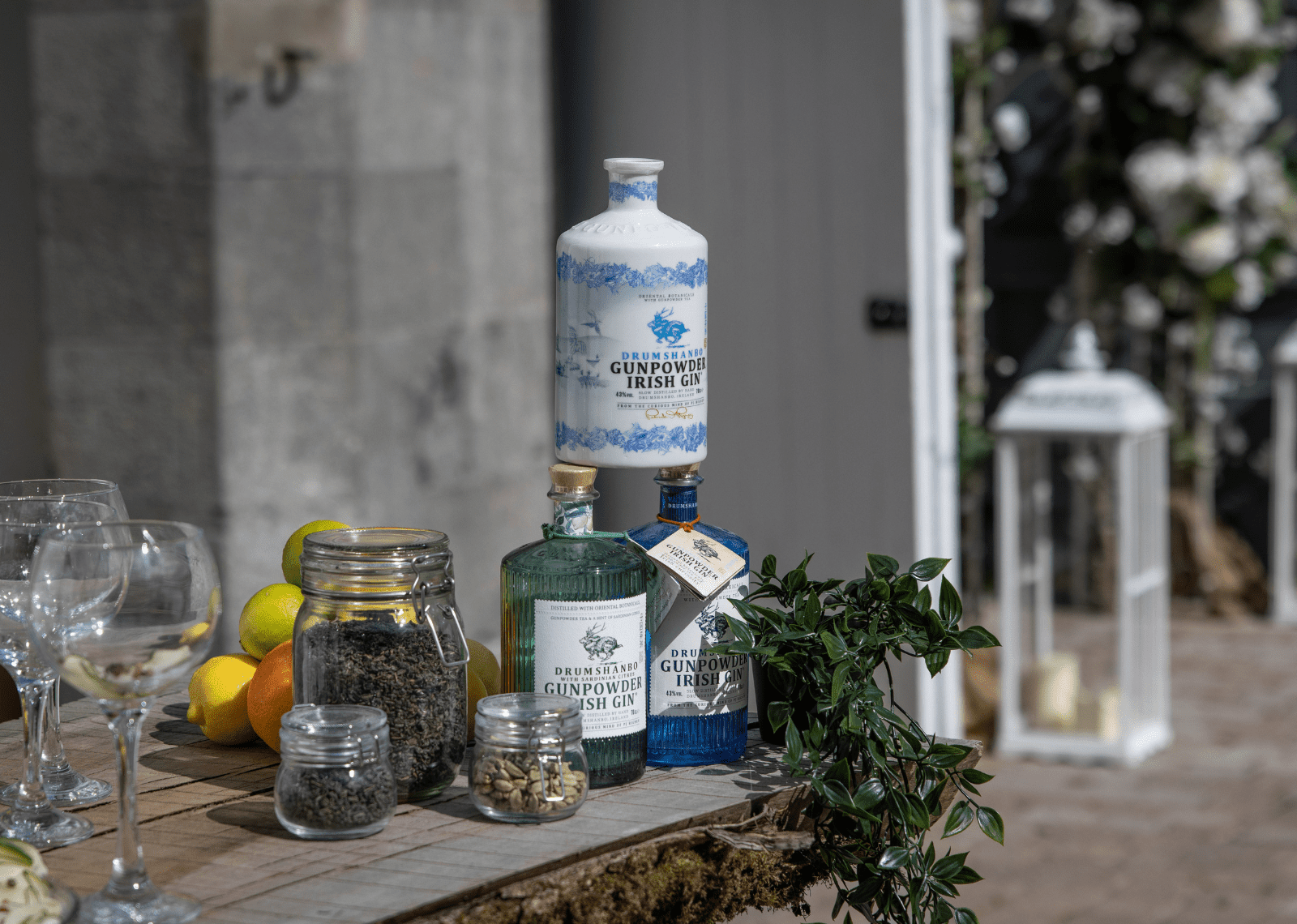 Markree Courtyard and Carriage Rooms
A local tipple to cheers your vows
Drumshambo Gin
A common tipple at our Markree Courtyard and Carriage Room Weddings is Drumshambo Gin.
Not only does the distinctive bottle look the part in your drinks reception photos, but its local!
The Leitrim distillery recently launched its own single pot, triple-distilled Irish whiskey, but the company's Drumshanbo Gunpowder Gin is still its most popular brand.
The gin takes its name from its primary ingredient, gunpowder tea.
While staying with us in Sligo you can pop down the road to neighbouring Leitrim for a trip to the distillery!
A fully-guided experience brings you on a Curious Journey of the Curious Mind of PJ Rigney & into the fully operational, authentic Shed Distillery– incl. an expert guided whiskey tasting with one of our Curious Ambassadors & finishes with a refreshingly exotic Drumshanbo Gunpowder Irish Gin and tonic at the Honey Badger Bar, in a majestic botanical glasshouse. The Jackalope Café offers an extraordinary range of delicious hot & cold food and drinks. In the Curious Gift Shop, you will discover extraordinary offers on all Shed Distillery creations including many Distillery Exclusive items.
Discover where we make the Ordinary Extraordinary!"