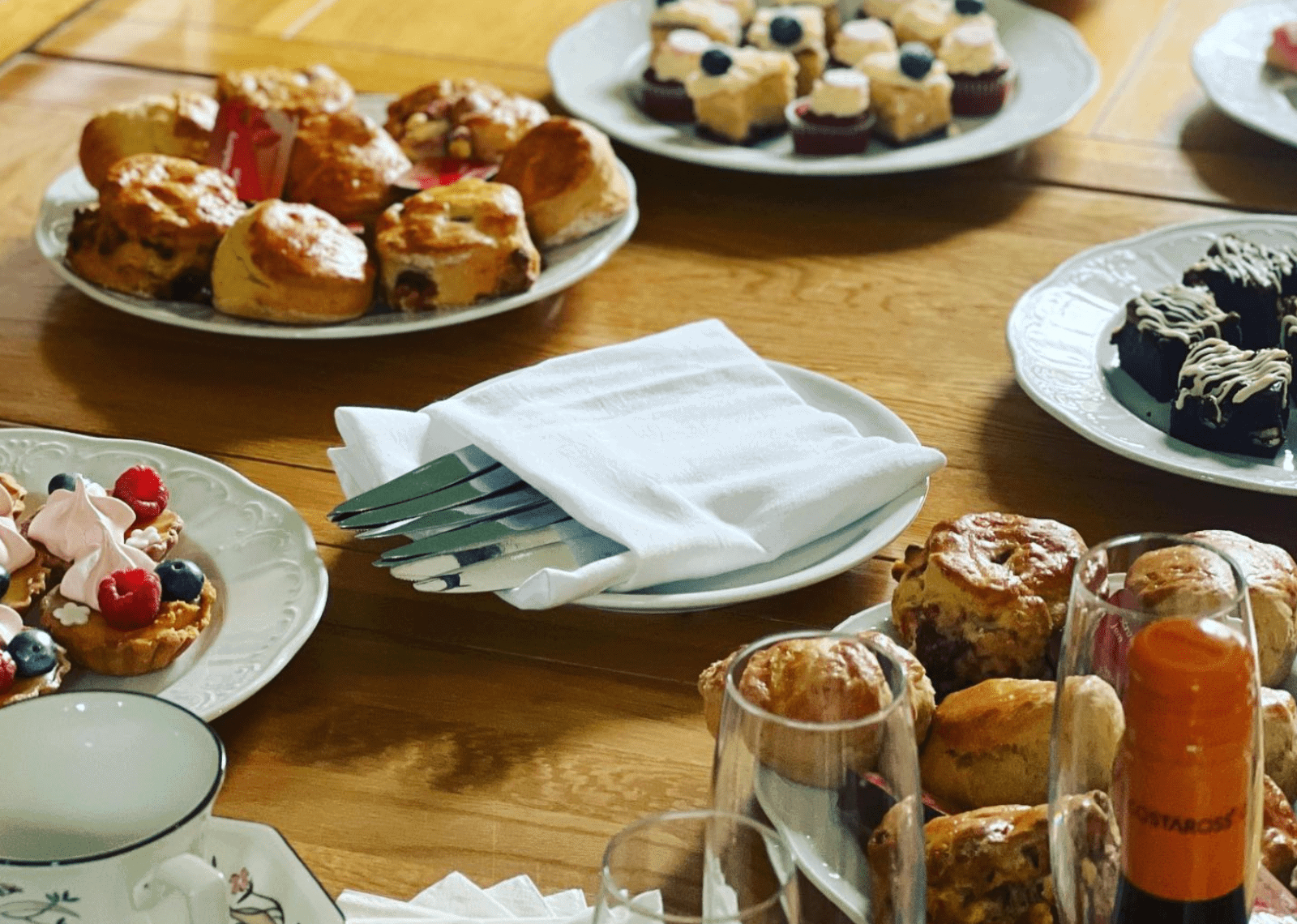 Markree Courtyard and Carriage Rooms
An extra touch for your wedding prep
Lauren's Patisserie, one of our esteemed wedding suppliers here at Markree Courtyard can offer many custom options to your wedding party preparation.
Perhaps an afternoon tea for your wedding party the day before your Carriage Rooms Wedding?
Sweet treats for an exclusive dessert table or something beautiful for your drinks reception to enjoy with tea or coffee?
Lauren is a qualified pastry chef with 10+ years experience having worked in locations such as Gleneagles, Scotland. Ashford Castle, Ireland. Le Petit Caporal, France and Peggy Porschen, London. In 2017, she represented Scotland at The Culinary Olympics in Germany.
Laurens desserts and pastries are homemade using the best quality and local ingredients.
You can speak with her about catering options for your special day here with us!